Watching Bitcoin hit its month-long highs almost every week, one may wonder why altcoins haven't followed its example yet — especially considering that it was initially prophesized that some of the alternative coins would demonstrate even bigger capitalization than Bitcoin. Ripple is one of these potentially lucrative digital coins remains slightly above its annual low, at $ 0.39 mark, despite the BTC growth.
To recap, Ripple is a real-time gross settlement system, currency exchange and remittance network created by Ripple Labs Inc. and launched in 2012. The internal cryptocurrency of the Ripple network is referred to as XRP or Ripple.
The idea behind Ripple was to take over SWIFT, a decrepit technology used by the banks and other financial institutions for inter-bank money transfers. So, Ripple Inc. offered a more advanced software solution - xCurrent. The system that enabled banks to instantly settle cross-border payments with end-to-end tracking.
Ripple could have introduced its XRP tokens already at that stage, especially after xCurrent received a lot of positive feedback. However, company management was well aware of the bias to the entire digital currency industry, which is a direct competitor to traditional money. In addition, this decision was also affected by the obvious problems with legislative regulation.
While xCurrent was becoming a full-fledged banking product, Ripple began to actively promote XPR, but not in the banking sector, but among online payment systems, which cared less about their relations with the authorities, but more about the speed of their payments and the low cost of cross-border money transfers. That's when xRapid appeared. The xRapid service works as follows. Let's say that you need to transfer money from the USA to Germany. First, in the US, dollars will be exchanged to XRP, then the transfer is made and, at the time of receipt, the amount is converted to Euros. Transactions using XRP are made in a fraction of a second, which is the system's key advantage that regular transfers using traditional currency cannot compete with.
So now we wait until xRapid will be introduced by some large payment system that will be able to take the service and the XRP token to a completely new level. A while ago, Ripple struck a deal with a money transfer giant MoneyGram. To recap, MoneyGram, which was established in 1940, was on sale lately, trying to cope with falling revenues and restructure its debt pile, which reportedly totaled USD 902.8 million as of the end of September 2018 and comes due next year.
According to Reuters, the USD 1.2 billion deal with Ant Financial, owned by Jack Ma, the executive chairman of Chinese giant Alibaba (NYSE:BABA) Group Holding, fell apart in January 2018. The U.S. government panel rejected the contract due to national security concerns. And Ripple, on the other hand, was given a green light. It seems like everything that happens with XRP now is some kind of a well-thought-out scenario, according to which XRP tokens will be pushed up to the levels, which should not be underestimated. Either way, we should brace ourselves for XRP growth, which can start at any moment, especially given the well-grounded expectations that XRP will be soon trading at $5 per token.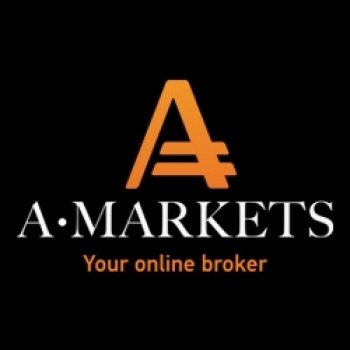 Written By: AMarkets Company