GrafiekRetoriek ZAR/USD Sentiment Poll Results
John Maynard | Feb 13, 2018 09:10
In today's blog we take a look at how well GrafiekRetoriek users predict exchange rate movements based on their weekly ZAR sentiment poll on Twitter.
So just how good are twitter users in predicting the weekly move of
Below we take a look at a few findings showing sentiment towards the ZAR and the actual movements of the ZAR in order to determine of GrafiekRetoriek's ZAR sentiment poll is an accurate estimator of the movement of the exchange rate for that specific week. Interestingly since June 2017 up to 12 February 2018, GrafiekRetoriek ZAR sentiment poll results show that in 75% of the cases more pollers voted that the exchange rate will be weakening (depreciating) during the week ahead than strengthening, while in only 25% of the cases optimistic voters were more than than their pessimistic peers. Just showing how negative sentiment towards South Africa, its economy, its politics and its exchange rate has been in the last couple of months. Question is just how good are twitter users at predicting the weekly movements of the exchange rate?
Are twitter users better at predicting ZAR/USD appreciations or deprecations?
Interestingly while those taking part in the sentiment poll tend to be more negative (as the majority of cases predictions of a weakening Rand outpaces that of predictions of a strengthening Rand), twitter users are better at predicting when the Rand will appreciate (strengthen) against the Dollar than they are when the Rand will depreciate (weaken) against the dollar.The table below shows the number of weeks twitter users predicted the currency to weaken or strengthen as well as the number of times their predictions were right as well as the percentage of time twitterati predicted the ZAR movements correctly.

While sentiment towards the ZAR has been largely negative, it would be interesting to review the results of their poll in a few months when #Zexit or #Zokof has finally taken place and Cyril Ramaphosa begins to ramp up plans to restore faith in SA's economy and its political system. If Mr Ramaphosa plays his cards right, the "dividend" from him being in charge instead of President Zuma might be substantial and lead to massive benefits to all South Africans in the medium term.
ZAR/USD
Below a graph of the exchange rate, showing just how volatile the local currency has been in recent times, with it making theme park rides look like a straight line.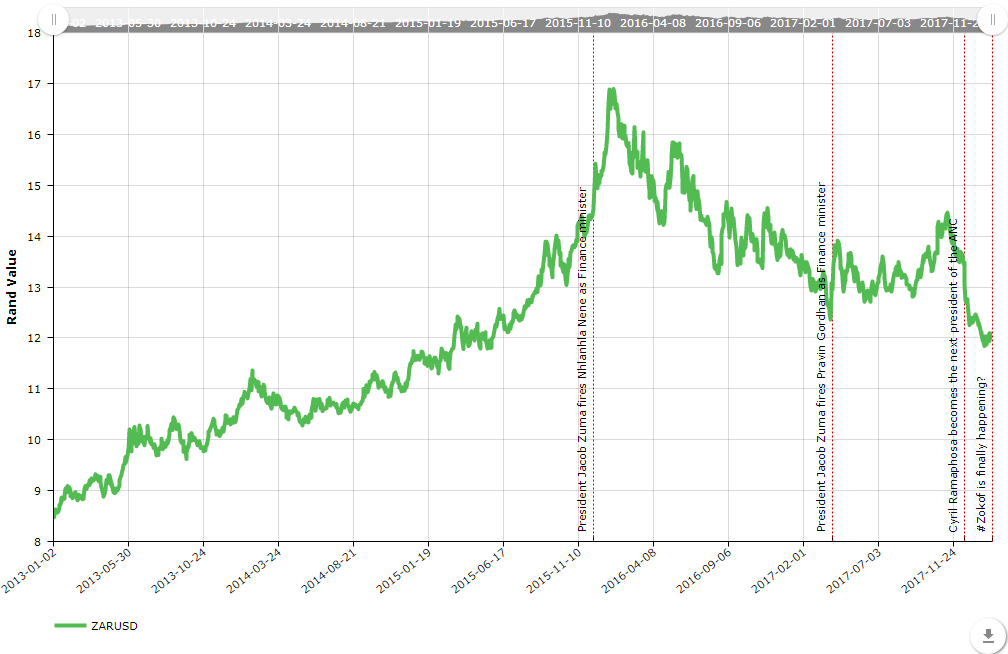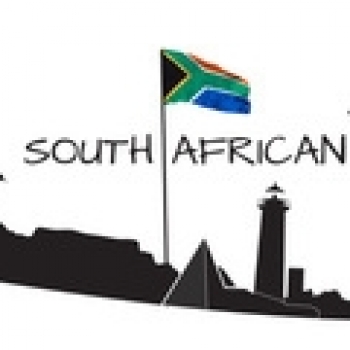 Written By: John Maynard