Bitcoin Can Help Survive Currency Wars
AMarkets Company | Sep 09, 2019 11:29
Market sentiment has plummeted over the past few days. The reason for pessimistic moods is China's recent decision to impose $75 bln worth of tariffs on imported products from the United States on September 1. Immediately after China announced its intention to increase levies, U.S. President Donald Trump retaliated by hiking tariffs on Chinese imports effective on October 1. He said he would raise existing tariffs on $250 billion worth of Chinese goods to 30 percent and tax an additional $300 billion worth of Chinese imports at a 15 percent rate.
Amid the apparent escalation of trade tensions, investors are skeptical about the new round of trade talks between the U.S. and China, scheduled in September. These recent tit-for-tat actions right before the resumption of negotiations serve as clear proof that the world's two largest economies are far beyond 'talking'. It now seems like this trade conflict has already passed the phase when the market could hope for consensus and resolution of U.S.-China trade differences. The aggravation of trade relations between the two countries has immediately brought back concerns over the prospects for global economic growth. In such situations, market participants are usually reluctant to invest in risky assets.
Trade war rattles investors. SP500 has already lost more than 4% since the beginning of August amid fears of increasing trade confrontation between the U.S. and China and uncertainty regarding changes in the Fed's monetary policy. Market participants are closely watching the yield. The spread between the yield on the 2-year and 10-year U.S. Treasury notes has recently inverted and reached a new peak of negative values. This so-called inversion of the yield curve is considered a reliable warning sign of recession. Earlier, Morgan Stanley has warned of a global economic recession in the next 6-9 months if the U.S. and China fulfill their promises and unleash a new tariff war. Until the situation clears up, we recommend investing in safe-haven assets, which have already withstood more than one period of economic uncertainty: gold, Swiss Franc, Japanese yen and bonds. For some time now, Bitcoin has been holding it's place among these assets, thanks to its non-inflationary nature, which is a valuable quality.
The global economic slowdown has already forced the world's central banks to resort to additional monetary stimulus. The Fed, the RBA, the RBNZ, the Bank of Canada, as well as the central banks of South Korea, Japan, India and Indonesia have already opted for soft monetary policy. Additional stimulus always implies lower interest rates, which leads to an increase in money supply and devaluation of the national currency. If an economic crisis hits the global economy, fiat money will simply cease to be something that represents value. In these circumstances, investing in Bitcoin can become a useful tool to hedge currency risk. It is worth noting that we already observe an increased demand for Bitcoin. Currency wars have all chances to send it to the previous highs in the $20K range.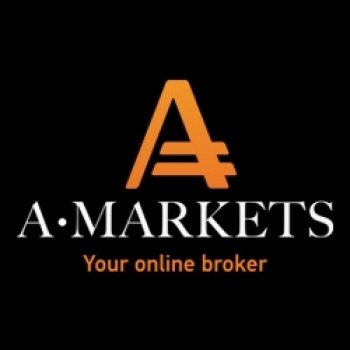 Written By: AMarkets Company